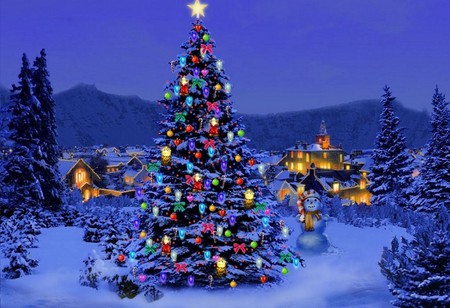 I saw this comment today on the internet and loved it.  How appropriate for the day preceding the holiday in which two billion people all over the world celebrate the virginal birth of a first century demi-god.  It is so very good and so very true!
Why is it that no matter how much evidence we present to Christians which debunks their silly superstitions, they always come up with convoluted excuses for holding on to them?  Is it because they are stupid?  No.  The problem is not their intelligence.  The problem is this:  It is difficult if not impossible to deconvert someone with evidence whose conversion to Christianity was based primarily on their emotions.
The overwhelming majority of Christians believed in the reality of the supernatural tales of Christianity when they were young children. As these children grew up, the alleged reality of these religious superstitions were continually reinforced by the child's authority figures, social networks, and his or her culture in general—unlike non-religious superstitions such as Santa Claus and the Tooth Fairy which were "debunked" by his authority figures and peers when he was a little older.
Does that mean that discussing the evidence against these dangerous and sometimes deadly religious superstitions is a waste of our time?  Absolutely not.  However, we counter-apologists must keep in mind that our proffering of evidence will rarely change the minds of the heavily indoctrinated.  Our hope is that evidence will trigger the critical thinking skills of the questioning and the less-indoctrinated.  Our hope is with the younger generations of Christians and other theists.  It should not be our goal to make them atheists.  It should be our goal to make them THINK.  Make them think critically, evaluating the truth claims of their religion with the same critical thinking skills that they use for all other truth claims in their lives.
Let us continue the struggle.
Happy Holidays!
Gary
End of post.