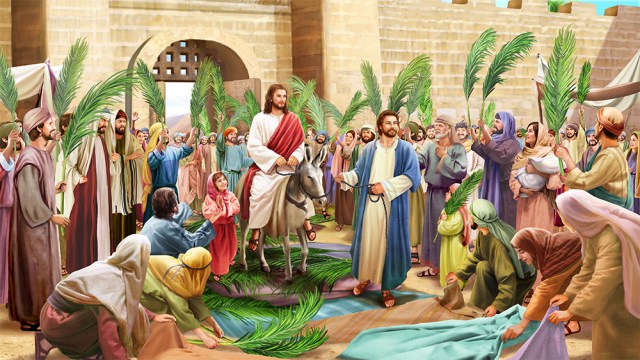 Joel Edmund Anderson, professor of New Testament studies, on his blog: …it is easy to conclude that [the Gospels] are historically reliable.
Gary: Could you be more specific? Which stories in the Gospels are historically reliable?
–Is "Luke's" claim that 3,000 Jews converted to Christianity on Pentecost in Jerusalem historically reliable? If so, please explain how that harmonizes with your scholar's estimate that by circa 50 CE there were 5,000 Christians worldwide. If both are true, that means that Christianity increased by 3,000 people in 40 days after Jesus' death, but then by only 2,000 in the next 20 years. Why the big slow down? Is this story realistic or was someone inflating his numbers? If so, what else did he inflate?
–Is "Matthew's" story of an earthquake shaking people out of their graves to roam the streets of a major city historically reliable? If so, why do most scholars including some very conservative evangelical scholars doubt this event occurred?
–Is "Matthew's" story of Roman guards at the tomb historically reliable? The overwhelming majority of scholars do not think so.
–Is "Matthew's" story of the calling of the apostle Matthew historically reliable? Most scholars, including conservative evangelical scholar Richard Bauckham, believe that "Matthew" invented this story.
–[Jesus triumphal entry into Jerusalem at Passover] Are we really to believe that the Romans stood by as thousands of Jews greeted Jesus on Palm Sunday as the new Jewish king? Preposterous. This event did not happen.
So if most scholars doubt the historicity of SOME stories in the Gospels, why should we believe in the historicity of the others? Yes, Pilate was governor of Judea at the time. Yes, Tiberius was Caesar. Historical fictions often include general facts.
[A Christian reader of Anderson's blog then comments that rejecting the evidence for Jesus' triumphal entry into Jerusalem is equivalent to rejecting the evidence for Lincoln's Gettysburg address.]
Gary: Anyone who believes that the evidence that supports the Gospels' claim that the first century peasant Jesus entered Jerusalem to the acclaim "Hail the new king of Israel" on Palm Sunday is equivalent to the massive quantity of evidence supporting the historicity of Lincoln's Gettysburg Address is not worth debating or even speaking to because either he lacks critical thinking skills or he is not dealing with a full deck of cards.
Joel Edmund Anderson: Gary, you have zero credibility. You are holding up a cheap B-movie caricature of the Gospels and only attack that. I know of no scholar who disputes that Jesus came to Jerusalem for the Passover (either AD 30 or AD 33), ran afoul of the Temple establishment, was arrested, and then crucified by Pilate. He was a messianic figure. Passover celebrated God freeing his people from oppression. When he came into Jerusalem, it is entirely reasonable to think his followers welcomed him in that way. And again, the Gospels do NOT say thousands of Jews did this. When you read the account, it is clear you are imposing on it a caricature of the event that has been undoubtedly shaped by cheezy Jesus movies and bad church Easter pageants.
Gary:
The Gospel of John, chapter 12:
Six days before the Passover Jesus came to Bethany, the home of Lazarus, whom he had raised from the dead. 2 There they gave a dinner for him. Martha served, and Lazarus was one of those at the table with him….
9 When the great crowd of the Jews learned that he was there, they came not only because of Jesus but also to see Lazarus, whom he had raised from the dead. 10 So the chief priests planned to put Lazarus to death as well, 11 since it was on account of him that many of the Jews were deserting and were believing in Jesus.
12 The next day the great crowd that had come to the festival heard that Jesus was coming to Jerusalem. 13 So they took branches of palm trees and went out to meet him, shouting,
"Hosanna!
Blessed is the one who comes in the name of the Lord—
the King of Israel!"
14 Jesus found a young donkey and sat on it; as it is written:
15 "Do not be afraid, daughter of Zion.
Look, your king is coming,
sitting on a donkey's colt!"
16 His disciples did not understand these things at first; but when Jesus was glorified, then they remembered that these things had been written of him and had been done to him. 17 So the crowd that had been with him when he called Lazarus out of the tomb and raised him from the dead continued to testify.[d] 18 It was also because they heard that he had performed this sign that the crowd went to meet him. 19 The Pharisees then said to one another, "You see, you can do nothing. Look, the world has gone after him!"
Gary: "the whole world has gone after him". Yet Joel claims it was a small group of Jews huddled off in a corner, whispering "Hosanna…the King of Israel" under their breath, speaking so quietly that the Romans never heard a word.
Nonsense.
This story is NOT historical. The Romans would NEVER have tolerated a "great crowd" proclaiming a Galilean peasant as King of the Jews. Caesar was King of the Jews. To try and reinvent the meaning of "great crowd" to maintain believability in this tall tale is absolutely ridiculous. Christians would not tolerate Muslims, Mormons, or Hindus using such silly rationalizations for preposterous claims in their holy books, yet they do it with a straight face for theirs! Shameful.
.
.
.
.
.
End of post.