If you have followed this blog for a while you know that one of the most popular subjects discussed here is the evidence (actually, the lack of evidence) for the resurrection of Jesus belief.  I have repeatedly asserted that the biggest weakness in the evidence for this alleged event is the fact that most historians and scholars doubt the eyewitness/associate of eyewitness authorship of the books that tell this tale (see here).  For all we know, these stories are the theological or literary inventions of their non-eyewitness authors.
But what if these four authors did profess to be eyewitnesses to multiple back-from-the-dead Jesus sightings?  Should we believe them?
No.
Here's why:  Ask yourself if you would believe that someone today has been resurrected from the dead, appearing in a supernatural body to multiple people; walking through locked doors; teleporting between locations; and levitating into the clouds without mechanical assistance based on the written eyewitness statements of four anonymous people whose testimony is similar to that found in the four Gospels:
–the testimony of Luke and Matthew have absolutely nothing in common in regard to the resurrection story—except the Empty Tomb—which they both could have obtained from Mark.  Almost all experts believe that both Luke and Matthew borrowed extensively from Mark's eyewitness statement (gospel).
Just how reliable is eyewitness testimony when it is obvious large parts of the testimony is plagiarized from an earlier witness and those few parts of the testimony which are not plagiarized have nothing in common with a third alleged eyewitness who we know also plagiarized much of his testimony from the first alleged eyewitness??
Then we have the (alleged) eyewitness testimony of John.  Although we cannot prove that John had access to the eyewitness statements of Mark, Matthew, and Luke, we do know that these three testimonies (gospels) had been in circulation in the community in which John frequented (the Christian Church), so it is entirely possible that John constructed his eyewitness statement based on the framework of the three previous eyewitness statements.  So when it came to the resurrection appearance stories, John simply amalgamated the appearance statements of Matthew and Luke, keeping Mark's empty tomb, and then added his own appearance stories, the appearance on the shore of the Sea of Tiberius and the appearance to Doubting Thomas, which are not found in the first three testimonies (gospels).
Does this sound like reliable eyewitness testimony? Of course not.  And notice I haven't even mentioned the minor discrepancies in the stories (how many angels, which women, before sunrise/after sunrise, etc.) which Christians insist should not be seen as discrepancies.
But what if the four authors all claimed the very same story, with no variation in any of the details?  Should we then believe this ancient tale of dead body reanimation?
No!
Why?
Answer:  Because dead bodies never turn into superheroes with supernatural powers to walk through doors and walls, to teleport, or to levitate into outer space.  Never.  Ever.  Should I say it again:  Never!  So even if the Gospels were written by persons alleging to be eyewitnesses to this event, and even if their stories were identical, no modern, educated person should believe this ancient tall tale.  We wouldn't believe four people or even five hundred people claiming a similar event happened yesterday among a group of Pentecostals in Appalachia so why should we believe the same event happened among a group of superstitious, fanatical peasants in ancient Palestine?
So when a conservative Christian asks you why you don't believe in the bodily resurrection of Jesus, you don't need to argue with him or her regarding the evidence, you can simply respond with one short, simple statement:
Because it's a silly, ignorant, tall tale.
Period.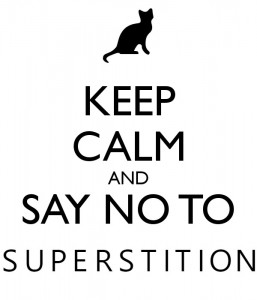 End of post.