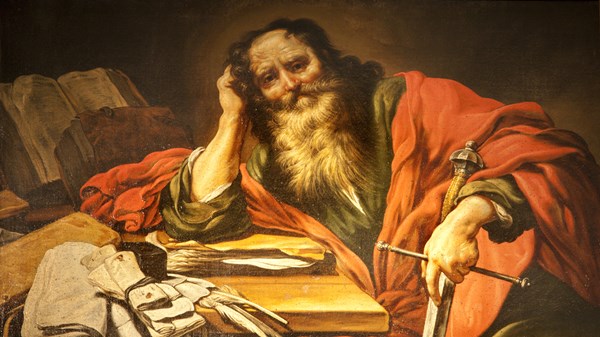 Bart Ehrman on his blog:
As we saw in our discussion of Acts, Luke portrays Paul as standing in harmony not only with the original apostles of Jesus but also with all of the essentials of Judaism. Throughout this narrative, Paul maintains his absolute devotion to the Jewish Law.  To be sure, he proclaims that Gentiles do not need to keep this Law, since for *them*, it would be an unnecessary burden.  He himself, however, remains a good Jew to the end, keeping the Law in every respect.  When he is arrested for violating the Law, Luke goes out of his way to show that the charges are altogether trumped-up (chs. 21-22).  As Paul himself repeatedly asserts throughout his apologetic speeches in Acts, he has done nothing contrary to the Law (e.g., 28:17).
What about Paul in his own writings?  Paul's view of the Law is extremely complicated.  Several points, however, are reasonably clear.  First, in contrast to the account in Acts, Paul appears to have had no qualms about violating the Jewish Law when the situation required him to do so.  In Paul's words, he could live not only "like a Jew" when it served his purposes, but also "like a Gentile" — for example, when it was necessary for him to convert Gentiles (1 Cor 9:21).  On one occasion, he attacked the apostle Cephas for failing to do so himself (Gal 2:11-14).  In addition, Paul did *not* see the Law merely as an unnecessary burden for Gentiles, something that they didn't have to follow but could if they chose.  For Paul, it was an absolute and total affront for Gentiles to follow the Law, a complete violation of his gospel message.  In his view, Gentiles who did so were in jeopardy of falling from God's grace.  For if doing what the Law required could contribute to a person's salvation, then Christ died completely in vain (Gal 2:21; 5:4).  This is scarcely the conciliatory view attributed to Paul in Acts.
Again, would a companion of Paul really not understand such a crucial feature of his views, one that stood at the very core of his Gospel message?
End of post.