Christian: Now you're just mocking Christianity. Well, mocking it can harden yourself all the more to the truth of Christianity. I wonder if you've ever honestly sought God through serious humble prayer and soul searching. I find that most apostates haven't. Few, for example, even read the entire Bible before their deconversion. Few even spent at least 3 days in fasting and praying. Few actually read serious works on apologetics. Rather, most were nominal Christians who never took their Christian faith seriously.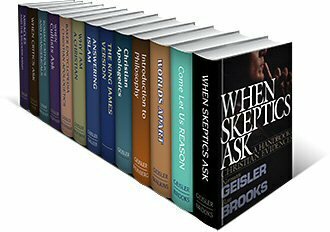 Gary: Since the day I first expressed doubts about the core claims of Christianity in early 2014, Christians have told me that my doubts are due to not having a full understanding of Christian teaching; not being sufficiently well read in Christian scholarship and theology. So, I decided to read some books:
-"The Resurrection of the Son of God" by NT Wright
-"Jesus and the Eyewitnesses" by Richard Bauckham
-"The Death of the Messiah, Volumes I and II" by Raymond Brown
-"Making the Case for Christianity" by Maas, Francisco, et al.
-"The Resurrection Fact" by Bombaro, Francisco, et al.
-"Miracles, Volumes I and II", by Craig Keener
-"The Case for the Resurrection of Jesus" by Gary Habermas and Michael Licona
-"Why are There Differences in the Gospels" by Michael Licona
-"The Son Rises" by William Lane Craig
-"The Virginal Conception and Bodily Resurrection of Jesus" by Raymond Brown
-"The Resurrection of Jesus" by Gerd Luedemann
-"Resurrection Reconsidered" by Gregory Riley
-"John and Thomas—Gospels in Conflict?" by Christopher Skinner
-"The Argument for the Holy Sepulchre" (journal article) by scholar Jerome Murphy-O'Connor
-"Israel in Egypt" by James Hoffmeier
-"The Bible Unearthed" by Finkelstein and Silberman
-"The Resurrection of Jesus in the Light of Jewish Burial Practices" by Craig Evans, (newsletter article) The City, a publication of Houston Baptist University, May 4, 2016
-"Has the Tomb of Jesus Been Discovered?" by Jodi Magness, SBL Forum
-"Genre, Sub-genre and Questions of Audience: A Proposed Typology for Greco-Roman biography" (article) by Justin M. Smith, St. Mary's College, University of St. Andrews, Scotland
-"Cold-Case Christianity" by J. Warner Wallace
-"The Case for Christ" by Lee Strobel
-"Misquoting Jesus" by Bart Ehrman
-"Jesus, Interrupted" by Bart Ehrman
-"How Jesus Became God" by Bart Ehrman
-"Jesus Before the Gospels" by Bart Ehrman
-"Did Jesus Exist?" by Bart Ehrman
-"Twenty-Six Reasons Why Jews Don't Believe in Jesus" by Asher Norman (endorsed by Talmudic scholars for its accuracy in presenting a Jewish perspective of Jesus and the Christian New Testament)
-"The Book of Miracles" by Kenneth L. Woodward
-"Why I Believed, Reflections of a Former Missionary" by Kenneth W. Daniels
-"Why Evolution is True" by biologist Jerry Coyne
-"Masters of the Planet-the Search for our Human Origins" by Ian Tattersall
-"A Manual for Creating Atheists" by philosopher Peter Boghossian
-"Can We Trust the Gospels?" by Peter Williams
-"The Outsider Test for Faith" by John W. Loftus
-"God and the Folly of Faith: The Incompatibility of Science and Religion" by physicist Victor J. Stenger
-"Lone Survivors: How We Came to Be The Only Humans on Earth" by paleoanthropologist Chris Stringer
-"Evidence that Demands a Verdict" by evangelical apologists Josh and Sean McDowell
-"The Case Against Miracles" edited by John Loftus
-"The Resurrection: A Critical Inquiry" by Jewish author, Michael Alter
-"The Blind Watchmaker" by biologist Richard Dawkins
-"The Other Gospels: Accounts of Jesus from Outside the New Testament" by Bart Ehrman and Zlatko Plese (currently reading)
-"The Age of Reason" by Thomas Paine
-"Conversations With My Inner Atheist" by evangelical theologian Randal Rauser
-"Lord or Legend? Wrestling with the Jesus Dilemma" by Gregory Boyd and Paul Eddy
And guess what Christian apologists say now? Answer: You still haven't read ENOUGH Christian books!
I have come to the conclusion that Christians will never be satisfied with my level of knowledge of Christian teaching…until I convert back to Christianity! There is always one more book that I must read to be fully informed.
Baloney.
How many books have most Christian apologists read on Mormonism, Islam, Hinduism, and other world religions before dismissing the supernatural claims of these religions as nonsense with a simple wave of the hand? I bet few to none.
But, hey, I agree with them! You don't need to read one Mormon book to know that Mormon supernatural claims are nonsense. You don't need to read one Muslim book to know that Muslim supernatural claims are nonsense. And the same for Hinduism, etc..
And, you do not need to read one, single Christian book to know that the supernatural claims of Christianity are nonsense. Why? Because the evidence that the supernatural operates in our universe is so very, very poor! The only evidence that the supernatural operates in our universe comes from superstitious theists! For some odd reason, the supernatural does not like performing in front of non-supernaturalists (atheists)!
Dear Christian: your religious beliefs are a comforting delusion. Abandon them for the good of all humankind! A world without superstitions would be so much safer and healthier.
.
.
.
.
.
End of post.