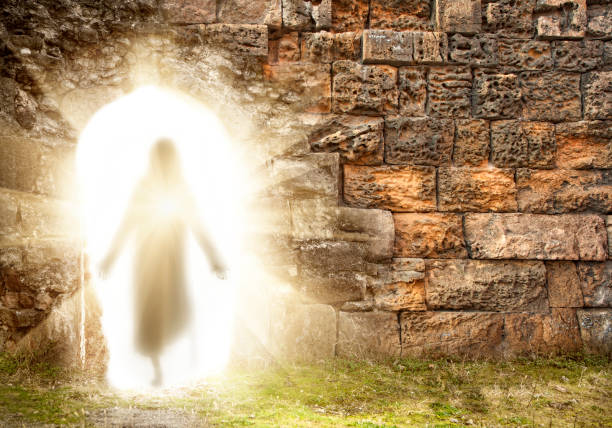 Christian Apologist:
I would argue that the gospels are in fact very close to the facts and were either written by eyewitnesses or people who personally knew (and received their information from) eyewitnesses. Having carefully surveyed the evidence, I am persuaded that the traditional authorship of the gospels (that is, Matthew, Mark, Luke and John) is probably correct. The gospel accounts are not the product of decades of oral tradition, but rather of eyewitness memory. The case for this can be made robustly by pointing to the numerous points of detail in the four gospels that can be cross-checked and corroborated historically (for a detailed defense of this, see my previous articles on the subject).
Gary:
Your statement points to probably the weakest link in the Christian argument for the historicity of the Resurrection: The view that the Gospels were written by eyewitnesses or by their close associates. This view is a minority position in modern New Testament scholarship. In reality, only evangelical and fundamentalist Protestant scholars hold this position. Even most Roman Catholic scholars, who very much believe in the bodily resurrection of Jesus, the supernatural, and miracles, reject the eyewitness/associate of eyewitness authorship of the Gospels. See this link:
https://lutherwasnotbornagaincom.wordpress.com/2016/11/08/majority-of-scholars-agree-the-gospels-were-not-written-by-eyewitnesses/
Imagine a defense attorney appearing in court, presenting a case using minority expert opinion as a defense. The prosecution would rip his case to shreds when they demonstrate to the court that the defense attorney's "experts" are considered to be outliers…fringe.
Using fringe expert opinion in defense of the historicity of the resurrection of Jesus is just as preposterous and irrational as someone today using fringe expert opinion to reject the expert consensus that Covid-19 is real (it is not a hoax) and that the vaccines against it are safe and effective.
Siding with fringe experts on any issue is not wise, folks. Most people who do so, do it simply because they like the fringe expert's conclusions, not because the fringe expert has proven the majority opinion false.
The overwhelming majority of New Testament scholars doubt the eyewitness/associate of eyewitness authorship of the Gospels. Most scholars believe that the Gospels were written by non-eyewitnesses living one or more generations removed from the alleged events they describe. Therefore, no one, let me repeat, no one should believe in virginal conceptions, water walking, or corpse reanimations based on such questionably reliable historical sources.
.
.
.
.
.
.
End of post