Rachel, conservative Christian:
Of course you dispute Paul's authorship by saying "Paul allegedly saw!"  Why "allegedly?" Why use that word as if to infer or imply that the Apostle Paul is somehow in error or at the very least lying? …What is next? I address [one issue], and then you add some more, and I address that…vicious cycle!
Paul is not "allegedly" saying anything [when he claims to have seen the risen Jesus], he is being factual and clearly staking his reputation as a Christian and being truthful about his encounters with the Risen Christ Jesus. When you say to me what Paul "allegedly saw" you do not say, what Paul "heard." Does that matter?
The Apostle [Paul] was not speaking to a dead person! Paul (Saul) asks: "Who are you?" And the Person talking to Paul (Saul) says: "I AM Jesus of Nazareth whom you persecute." Paul describes his encounter with the Resurrected and glorified Jesus as a heavenly vision.
Galatians 1:20 Now, what I (Paul) write to you, behold, before God, I do not lie.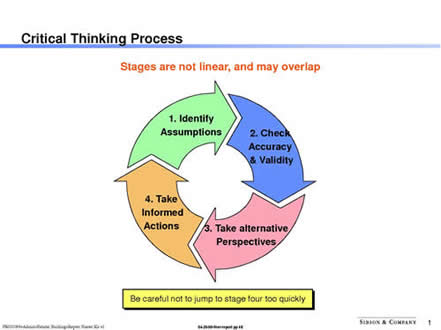 Gary:
Rachel, I am not trying to create a vicious cycle. I am simply encouraging you to use critical thinking skills to evaluate your beliefs.  Critical thinking skills involve analyzing sources of information. Is the source reliable? Is the claim made by the source corroborated by other sources?
With these points in mind, what is the evidence supporting your belief that Paul of Tarsus literally saw a bodily resurrected Jesus? Well, we have his statement in Galatians "have I not seen the Christ". The other evidence comes from the Book of Acts in which a non-eyewitness third party quotes Paul as describing events in a "heavenly vision".
In neither of these accounts do we have any details of what exactly Paul saw—other than possibly a bright light. A bright light, even if it is a talking bright light, is not a body. And seeing a talking bright light in a "vision" is not reality. Therefore by using critical thinking skills we must come to the conclusion that Paul had a fantastical experience in his mind and came to believe that he had seen the resurrected Jesus.
The principles of Critical Thinking help us to see that your belief that a first century man named Paul really did see a walking, talking (resurrected) corpse is based on faulty reasoning and insufficient evidence.
End of post.