Bart Ehrman, on his blog:
Today a member of the blog sent me the following little bit from William Lane Craig.  (I don't know why I get dragged into these things by evangelical scholars; I never talk about *their* personal lives or faith….).  He could find my email address and could simply ask me if what he says about me is true.  It's not.  Here's what he says (with a link to the rest of his post which, thankfully, is not about me):
"We should have to re-think our doctrine of inspiration in that case, but we needn't give up belief in God or in Jesus, as Bart Ehrman did.  Ehrman had, it seems to me, a flawed theological system of beliefs as a Christian.  It seems that at the center of his web of theological beliefs was biblical inerrancy, and everything else, like the beliefs in the deity of Christ and in his resurrection, depended on that. Once the center was gone, the whole web soon collapsed.  But when you think about it, such a structure is deeply flawed.  At the center of our web of beliefs ought to be some core belief like the belief that God exists, with the deity and resurrection of Christ somewhere near the center.  The doctrine of inspiration of Scripture will be somewhere further out and inerrancy even farther toward the periphery as a corollary of inspiration.  If inerrancy goes, the web will feel the reverberations of that loss, as we adjust our doctrine of inspiration accordingly, but the web will not collapse because belief in God and Christ and his resurrection and so on don't depend upon the doctrine of biblical inerrancy."  Read more: http://www.reasonablefaith.org/what-price-biblical-errancy#ixzz3FN3RdTDC
So let me say to start with that I completely agree with Craig theologically.  The beliefs in the deity and resurrection of Christ should not be based on a view of inerrancy of Scripture.  But what does *my* faith journey have to do with that?  Precisely nothing.   Maybe I said something once that led him to think otherwise?  I thought I'd always been careful in what I said about my journey from fundamentalist to agnostic, but maybe I slipped up somewhere?  If so, I'm sure he'll let me know.
But the reality is that he is FLAT OUT WRONG that my former belief in the deity of Christ and the resurrection "depended on" my belief in the inerrancy of the Bible.  I have two incontrovertible proofs for that.   The first is that I believed in the deity of Christ and in the physical resurrection BEFORE I held to a view of Biblical inerrancy.  The second is that I believed in the deity of Christ and in the physical resurrection AFTER I gave up my view of Biblical inerrancy.
(cont'd)
Gary:
I grew up a fundamentalist Baptist; spent my twenties as a non-denominational evangelical; and became a conservative Lutheran in my mid 40's. I deconverted from Christianity in my early 50's. Fundamentalist Baptist apologists blame my deconversion on my becoming a Lutheran. Evangelical and conservative Lutheran apologists blame my deconversion on my former fundamentalism. Catholic apologists blame my deconversion on my Protestant "sola scriptura" mentality. None of them are ever willing to accept that it was the EVIDENCE that led to my deconversion. In their minds, my deconversion MUST have been due to a lack of understanding of the TRUE version of Christianity—THEIR version of Christianity.
I will bet that this is why conservative apologists must invent reasons for your deconversion, Dr. Ehrman. To admit that the highly educated Bart Ehrman deconverted after a thorough and objective evaluation of the evidence, would be an unthinkable admission. It would be an admission that the evidence for Christianity is contested. The evidence for Christianity is not "strong" as they like to claim.  It would be an admission to "the flock" that intelligent people can walk away from Christianity for rational, informed reasons.  Such an admission would be disastrous for the faith (the cult!).
No, Bart Ehrman's deconversion was due to a faulty understanding of Christian teaching or…a secret desire to engage in a life of sin!  It couldn't have been due to evidence.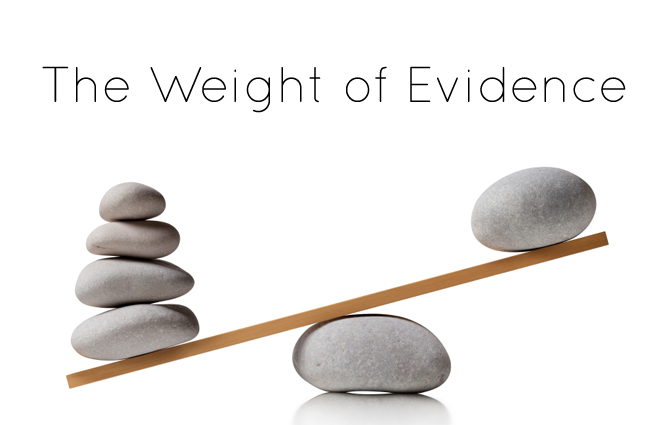 End of post.