Answer:  None that I know of.
Why would I want to deconvert Christians?
I see myself as an evangelist.  An evangelist of truth.  An evangelist of truth no matter what it is; no matter how ugly and unpleasant it is.  I am not looking for a comfortable, cheery reality.  I am looking for reality as it is.
I believe that the evidence is overwhelming that the natural world view is the truth.  The natural world view is reality.  What is the natural world view?  The natural world view is that everything in our universe follows the laws of physics, without exception.  If a supernatural world exists, it exists outside of our universe and does not intrude into our universe.  Therefore its existence, if real, is irrelevant to our reality.
I am passionate in my desire to share this truth with others.  I am passionate to share the truth that capricious invisible beings with supernatural powers do not operate in our universe, and very likely do not exist.  I am passionate in my desire to rid the world of superstitions.
I am an evangelist for non-supernaturalism.
So I am not ashamed to say that I desire to deconvert Christians (and any other theist).  But have my efforts paid off?
I see no direct evidence.
Should I be discouraged?  No.  And here is why:  The chances of deconverting an indoctrinated theist is very low, in my experience.  Indoctrinated theists are too emotionally attached to their superstitions to give them up due to cold, objective evidence.  If one believes that an invisible being lives within his body, communicates with him, and gives him secret knowledge and insight, it is going to be very difficult to convince that person that his invisible friend does not exist.
But I take encouragement from the headlines found even on Christian blogs and websites:  Young Christians are leaving Christianity by the hundreds of thousands.
Millenials Leaving the Church in Droves
Quote from this linked article:
"…our millennials, unlike previous twenty-something's, are growing up in a world much different than previous generations. They are growing up in the age of the internet, which has produced unparalleled shifts in how people live and think. Many sociologists have compared these shifts to those that took place with the printing press back in the 15th century. Just as information and literacy spread at the speed of sound in the wake of the printing press, now information and power has spread at the speed of light with the invention of the internet. And we have little clue about the social, mental, spiritual, and civil impact this will bring. We stand right smack dab in the eye of the storm.  There's little evidence that our millennials who once sat at the feet of godly men and women in Sunday School will ever darken the doors of the church again."
I believe that it is information on the Internet that is driving this mass exodus from the Christian superstition.  I am proud to be a part of that information campaign.  As in any major struggle, every person's contribution to the fight is important, no matter how big or small.  We are involved in one of the greatest movements, greatest struggles in the history of humanity:  the debunking of religious superstitions!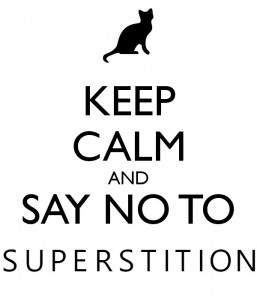 End of post.