Behold, the virgin shall conceive and bear a son, and they shall call his name Immanuel.  
–Isaiah 7:14
Josh McDowell:  The original context of this verse refers to the invasion of Judah by its northern neighbors.  …God informs King Ahaz that he will destroy [the enemies] of Judah.  …the Lord will give Ahaz a sign, and this sign will be the birth of a child who will be called Immanuel.  Isaiah adds that before the child has grown old enough to know the difference between right and wrong, [the enemies] will be destroyed.  It is clear, then, that the Imamanuel child was to be born within Ahaz's own lifetime.  The prophecy is fulfilled in the very next chapter (Isaiah 8) , when Isaiah's wife conceived a son, who was then identified as the fulfillment of the previous chapter's prophecy.  …This is the original historical context.
—Evidence that Demands a Verdict, p. 210
Gary:  Wow!  I am shocked.  This is the first time I have ever heard an evangelical apologist admit that the original context of this passage was not messianic; that this passage was not originally specifically a prophecy about Jesus' birth many hundreds of years after King Ahaz.
Josh McDowell:  We will now consider how Matthew revealed [this passage's] multilayered meaning.  …Why do the New Testament authors seem to quote certain Old Testament texts out of context in this manner?  –p. 211
Gary:  Wow!  An evangelical apologist admitting that the New Testament authors quoted Old Testament passages out of context!  Am I hallucinating???
Josh McDowell:  Let us remember two important things:  Jewish scholars understood and interpreted their sacred Scriptures as capable of multilevel meaning.  Indeed, the ancient rabbis who were writing the Midrash commentaries on Old Testament Scripture found all kinds of hidden insights in the biblical text.  Early Christian scholars such as Diodore of Tarsus were familiar with this practice but carefully sought to guard against overzealous and overreaching applications.  Although today we tend to interpret prophecy in terms of a single correspondence between prediction and fulfillment, interpreters in the historical tradition from the time of the church fathers believed that a prophecy could be fulfilled both initially in its original historical context and also hold a meaning that could become a type or pattern for later application; the prophets foresaw and foretold an event clearly, simultaneously foretelling a later, additional fulfillment.  The time between the two fulfillments was not clearly seen.  The apostle Paul writes about this prophetic anticipation when he discusses how the prophets sought to understand "what person or time the Spirit of Christ in them was indicating" (I Peter 1: 10-12).  –p. 211
[The prophecy in Isaiah 7:14] was interpreted by Matthew to have a dual application, one in the immediate historical context of the prophecy and an additional historical fulfillment in the person of Christ.
Gary:  Wait a minute!  Isn't that exactly what Muslims and Mormons have done?  Haven't both of these "Abrahamic faiths" reinterpreted passages in the Christian New Testament, reading into them hidden prophecies about Mohammad and Joseph Smith?
Why are Muslims, for example, wrong in seeing midrashic references to Mohammad in the Christian holy book (which Christians have always believed to be solely about Jesus), if Christians are allowed to see a hidden prophecy in the Jewish holy book (specifically, Isaiah 7:14) which Jews believed for many centuries was solely about the wife and son of Isaiah?
Josh McDowell:  One may object that such typological (multiple) fulfillments offers little evidential value.  For, if texts such as Isaiah 7:13, 14 and Hosea 11:1 (among others) were never interpreted as Messianic until the writing of the New Testament, then is it circular to then appeal to them as evidence of Jesus Messianic credentials?  –p. 211-212
Gary:  Yes!  Why on earth wouldn't it be?
Josh McDowell:  Yet it was the actual behavior, statements, and Person of Jesus that prompted the writers [of the Gospels] to recognize in him the resonance with familiar Old Testament Scriptures.  –p. 212
Gary:  Seriously, Josh?  So you are telling us that we can trust that the author of Matthew correctly perceived a hidden, second layer prophecy about Jesus in Isaiah 7:14 based on the fact that the stories told about Jesus' character and actions in the rest of his book (the Gospel of Matthew) are historically accurate, indicating that this author had an in-depth knowledge about Jesus???
Once again, a major Christian assumption:  The glue that holds together the entire Jesus is the Creator of the Universe Story.
How many times must I say it:  The overwhelming majority of Bible scholars (practically all scholars other than fundamentalist Protestants and evangelicals) do NOT believe that the authors of the Gospels were eyewitnesses or even the associates of eyewitnesses to the life and death of Jesus.  We have no idea how much of the stories told by the anonymous author of Matthew (almost all of which he plagiarized from the anonymous author of the first gospel, Mark) is historical fact.  Therefore, we cannot assume that the author of Matthew correctly "read into" the Isaiah 14:7 prophecy based on his knowledge of the life and deeds of Jesus.  We cannot assume this because we cannot be certain which, if any, events in Jesus life were known to this author, and in particular, the claim that Jesus' mother conceived a child while yet a virgin, having been impregnated (in some magical fashion) by an invisible (holy) ghost!  How did he know this "fact"?  Neither the Apostle Paul nor the authors of the Gospels of Mark and John say a single word about Jesus being the virgin-born Son of God!
And here is another BIG problem for Mr. McDowell:  If McDowell (along with most non-fundamentalist Protestant Bible scholars) is correct that the original prophecy in Isaiah was about a child born of Isaiah's wife, how does he reconcile that with the author of Matthew's claim that the prophecy foretold that a virgin would conceive?  Does McDowell believe that Isaiah's wife was also a virgin when she conceived?  If so, that would make Isaiah's child the first virgin-born child, not Jesus!  But if McDowell states that of course Isaiah's wife was not a virgin when she conceived, then how does McDowell justify the author of Matthew's distortion of the prophecy into a prophecy about a virgin birth?
Either both women were virgins when they conceived, or both women were simply "young women" when they conceived.  If the latter is the case, there are no virgin birth prophecies in the Old Testament!  The author of Matthew invented this "prophecy" (and, maybe he, the anonymous author of Luke, or an anonymous source or general rumor used by both of these authors, invented the Virgin Birth of Jesus Story out of thin air)!
Dear Readers:  Isn't it obvious?  The Virgin Birth Story is a tall tale!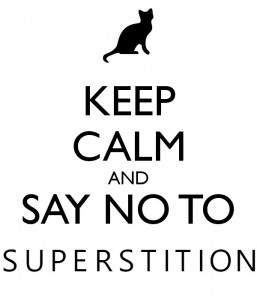 End of post.